-2022 SUMMER HITTING CLINICS-
Transform your swing & Mindset this Summer!

Don't miss this All Star Learning experience for aspiring athletes who are looking to take their hitting mechanics and approach to the next level. Join us to learn our proven methods and techniques that have helped develop players from Little League, High School, College, and Major League Players, even a Hall Of Famer! We will help each player gain clarity how they can synchronize their bodies Balance, Vision and Mindset.
We us science-backed methods and techniques to help athletes who are stuck in their hitting to get out of their own way, and unleash their own natural, powerful and efficient swing from the ground-up.
Players will learn:
How to build an ideal athletic and balanced stance

How to develop an optimal swing plane

How to see the ball better

How to maximize use of the legs and core

How to drive the ball to opposite field

How to hit off-speed pitches

How to increase power and precision

How to improve bat speed

How to correct fundamental flaws

How to increase exit velocity

How to think like a Major Leaguer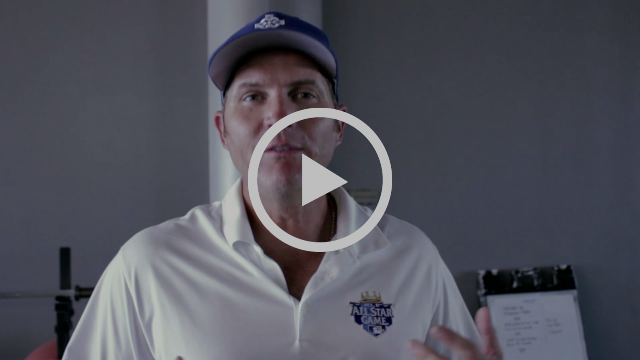 Video Testimonial:


Mike Sweeney - KC Royals Hall of Famer
Clinic Location and Details:





Dates:


August 4-5



Times:

9:00am-12:00pm



Location:

Cliffridge Park Pony Field and Batting Cages




Address:

8355 Cliffridge Ave La Jolla, CA. 92037
To ensure each student gets necessary attention to detail the number of attendees are limited for each Clinic, so be sure to register ASAP to ensure your child's slot. Please register online to secure your space.
Clinic Fee:
$159 One Day
$259 Two Days
Or, call Ryan Lehr at (619) 846-8368 for information.
About Our Clinics:
The Pure Swing is a Southern California-based high performance training system established by 17-year MLB Star and Player-Development Legend, Reggie Smith, and 12 year Minor Leaguer and performance coach, Ryan Lehr. The TPS system is grounded upon over 50 years of experience using ground-breaking research uncovered in multiple studies in the lab that gave us the data on how the brain, eyes, and body all work in sync together.

During the clinics, players are divided into small groups where they will work in multiple stations to have their mechanics, plate setup, stance, swing plane and bat speed evaluated. Specific techniques, adjustments and solutions will be shared that are tailored to each athlete so they can improve any fundamental flaws or unnatural movements. Each player will be taking many swings to learn and understand how their swing works!

We also share invaluable mental strategies and concepts to help players overcome their limiting beliefs, and to learn how to deal with the games failure.
Reggie Smith



A 17-year Major League veteran, Reggie Smith spent time with the Boston Red Sox, St Louis Cardinals, San Francisco Giants and as a World Series Champion with the Los Angeles Dodgers. As a young Red Sox player, Smith began learning the art of hitting from the greatest hitter of all time, Hall of Famer Ted Williams. His playing career included seven All-star appearances, a .287 lifetime batting average and 314 career homeruns. After retiring in 1982, Smith began his coaching career where he was the Minor League Coordinator and Major League Hitting Instructor for the Dodgers, where he helped develop four consecutive rookie of the Year award winners from 1992-1996 including Eric Karros, Hall of Famer Mike Piazza, Raul Mondesi, Todd Hollingsworth.
Ryan Lehr



Drafted in the 8th Round by the Atlanta Braves in 1997, Ryan Lehr spent 12 years in Minor League Baseball as a third baseman, first baseman and outfielder for the Braves, Angels, Astros, Orioles and Royals organizations. He was fortunate to have played for some great managers such as Brian Snitker, Frank Howard, Steve Yeager, Joe Ferguson and Tim Wallach. He retired in 2008 with a .286 career average with 84 Minor League HR. In 2002, Ryan began working with Smith as a player through the end of his career in 2008. Since retiring, Ryan has been coaching athletes of all ages from Little League to the Major Leagues. Ryan was involved in a ground-breaking lab study on balance and the core with Reggie and World Renowned Golf pro and balance expert, Dr. David Wright PhD. Ryan still continues to learn every day to master his skill set as a high performance coach learning psychology, neuroscience, bio mechanics and communication so he can deliver his teachings with clarity, competence and conviction to all athletes and coaches.
Space is limited so contact us today.
Or, call Ryan Lehr at (619) 846-8368 for information.
Connect with us on Social Media
Hello LJYB Families,
We are excited to announce that we will be hosting two weeks of Padres Camps at Cliffridge this summer.
The dates are as follows:
August 8 - 12
Please register at www.padres.com/camps. While there, you can enter the LJYB specific discount code: 22LJYB50 to save $50. This code expires on March 31st.
These camps are highly popular among LJYB families and they are filling up fast so please do not hesitate if your ballplayer intends to attend.
Thank you,
LJYB
Coach Jared Eichelberger & LJYB Sponsor 5ive Tool Baseball are excited to partner with La Jolla Youth Baseball for the upcoming 2022 summer camp season. 5ive Tool Baseball will donate 10% of all camp tuition sign ups through Sat, Apr 16, 2022 to LJYB.
Additionally, 5ive Tool Baseball will be present at Cliffridge Park this Sat, Apr 9 from 8-2 to take in person sign ups and answer all questions regarding summer camp.
Camp details, dates and locations are available online (CLICK HERE) and via the linked digital flyer below.
Please reach out to 5ive Tool online at www.5iveTool.com or via or phone (858)-247-1811 with any questions.
UC San Diego Baseball Camps
UC San Diego Baseball Camps in beautiful La Jolla, California are dedicated to providing a baseball camp that is both instruction and informational along with creating a great atmosphere to learn!
The coaching staff at UC San Diego prides themselves on teaching the game of baseball to players of all ages and ability levels. The mechanics and drills that are taught at our camps are used with our college players. We are determined to provide the best possible learning experience for our campers.
Dates and further information can be found here:
If you have any questions about the proper perspective, we'd recommend digging in for 30 minutes as Houston Astros coach Mike Ramazzotti shares his outlook on the game. We recorded this at our fields on February 12th so the information continues to be relevant. Please be prepared for a few curse words along the way and a hefty dose of knowledge about the best way to interact with your kids and their friends as a baseball parent.
Beach & Bay Battle Tournament
LJYB, in conjunction with Tecolote, hosted the 1st annual Beach & Bay Battle Tournament. The Beach & Bay Battle Tournament drew 58 youth baseball teams.
---
Celebrating 70 Years of LJYB
LJYB recently celebrated our 70th season and honored our current Decade on the Diamond class.
---
Landis Sims with Zimmer Brothers & Zach Plesac Clinic
LJYB recently hosted Landis Sims on our Pony field to hear his inspirational story of perseverance. Active major leaguers, and LJYB alums, Bradley and Kyle Zimmer, were on hand as was another MLB pitcher, Zach Plesac.
Landis's story:
---
Field Work at San Diego American Little League
The LJYB community recently partnered with San Diego American Little League to prepare Memorial Community Park for the upcoming season.
---
Cliffridge Park Beautification Project
LJYB received approval to beautify the Cliffridge Park turnabout.
---
LJYB hosts 2021 Pony Baseball Southwest Regional Tournment
LJYB hosted 67 teams at our Cliffridge Park for PONY All-Stars at nine different age levels (6-14)!
If you want to change roster/contact information, including nickname, phone number, add email addresses, etc., you will need to access your "member profile." You can do that be selecting "Edit My Account" at the bottom of the blue vertical menu bar on the left side of the website. Just type in your email address and the site will send you a password to edit contact contact information. Any questions, contact us at: .

Note also that all member profiles have a default to be notified about an upcoming game or practice. Several families have already commented that they appreciate this feature. But, if you no longer wish to receive these notifications, you can toggle them off at your member profile as well. You can also toggle on to have text reminders delivered to your mobile.